Home
/ Publishers and Library Barcodes
Publishers and Library Barcodes

Barcode software supports to design and print library book barcode labels, book tags and stickers by applying linear and 2D barcode font styles. Barcode generator software is structured to generate stunning ready-to-print book barcode images in different shapes as per the book publishing companies' requirements. Barcode label printing software provides way to create personalized barcode labels in multiple numbers with different barcode value and text using inbuilt dataset series feature.
With book barcode label maker software you can easily manage and track entire books in the publishing houses. Barcode designing view allows both experienced users as well as new users to produce book barcode labels with different barcode label designing objects and provides facility to store these book barcode labels in different graphics formats such as TIFF, Bitmap, JPEG, GIF, WMF, EMF, EXIF and many more.
Publishers and Library Barcodes Screenshots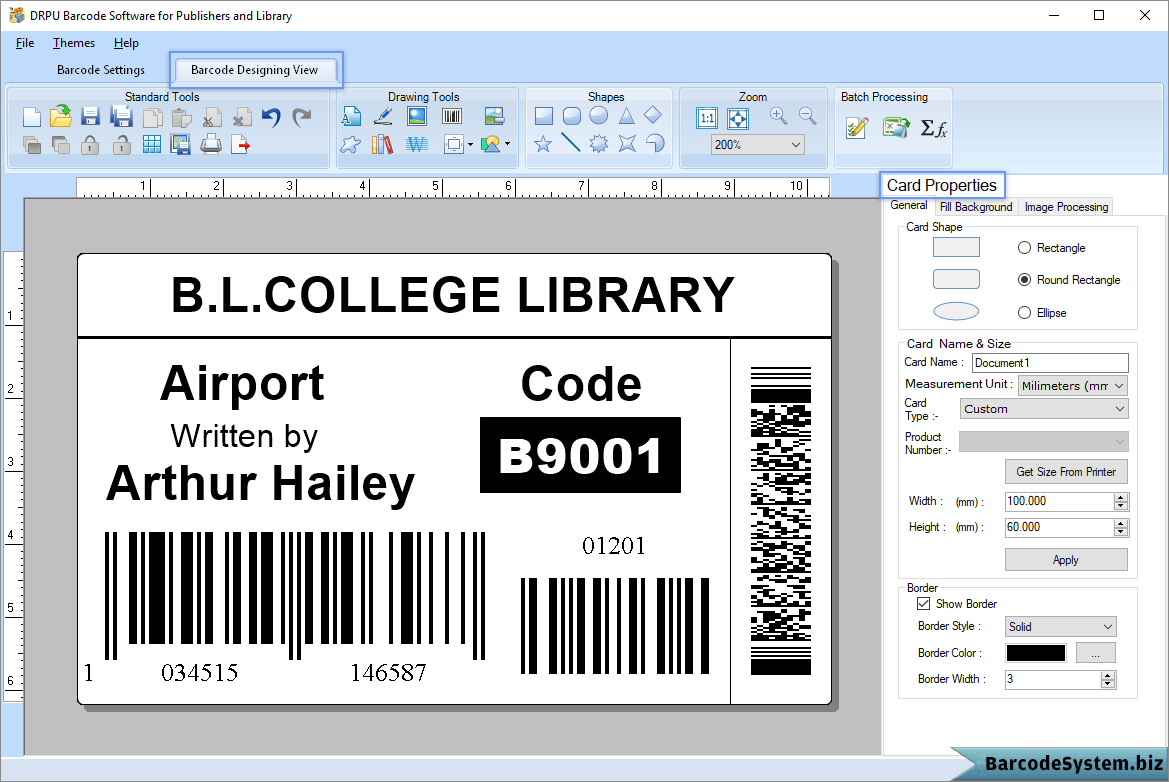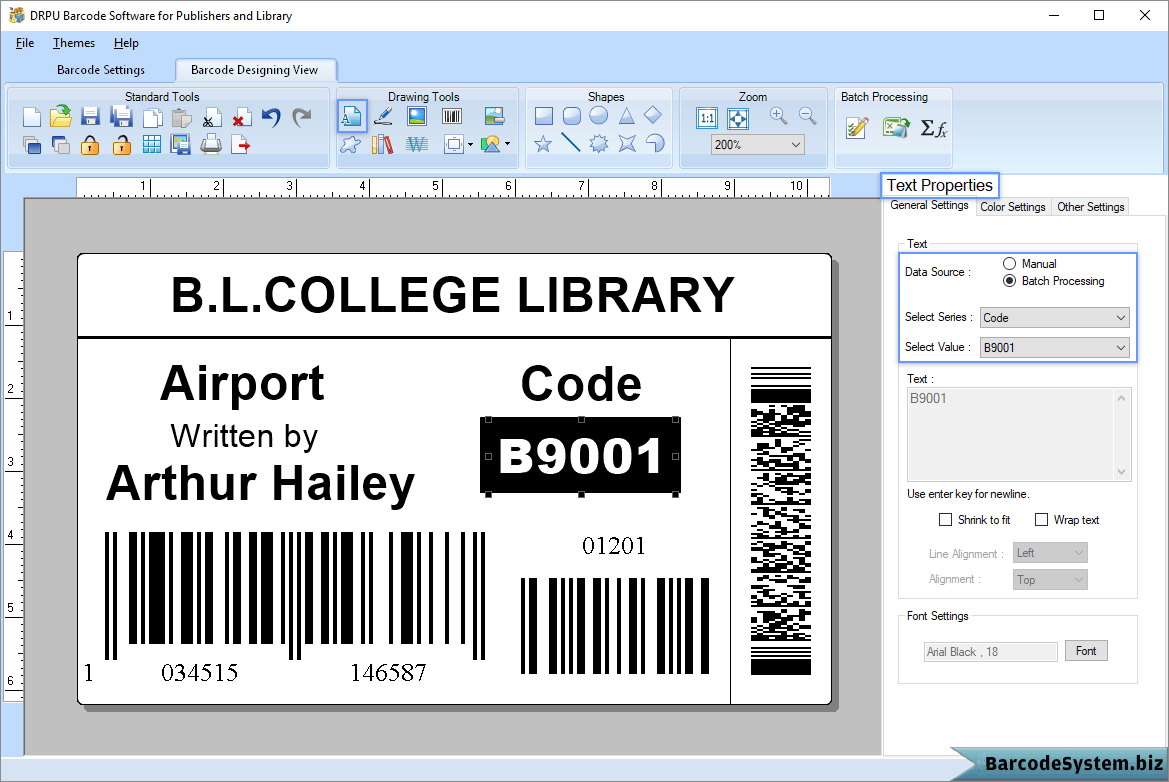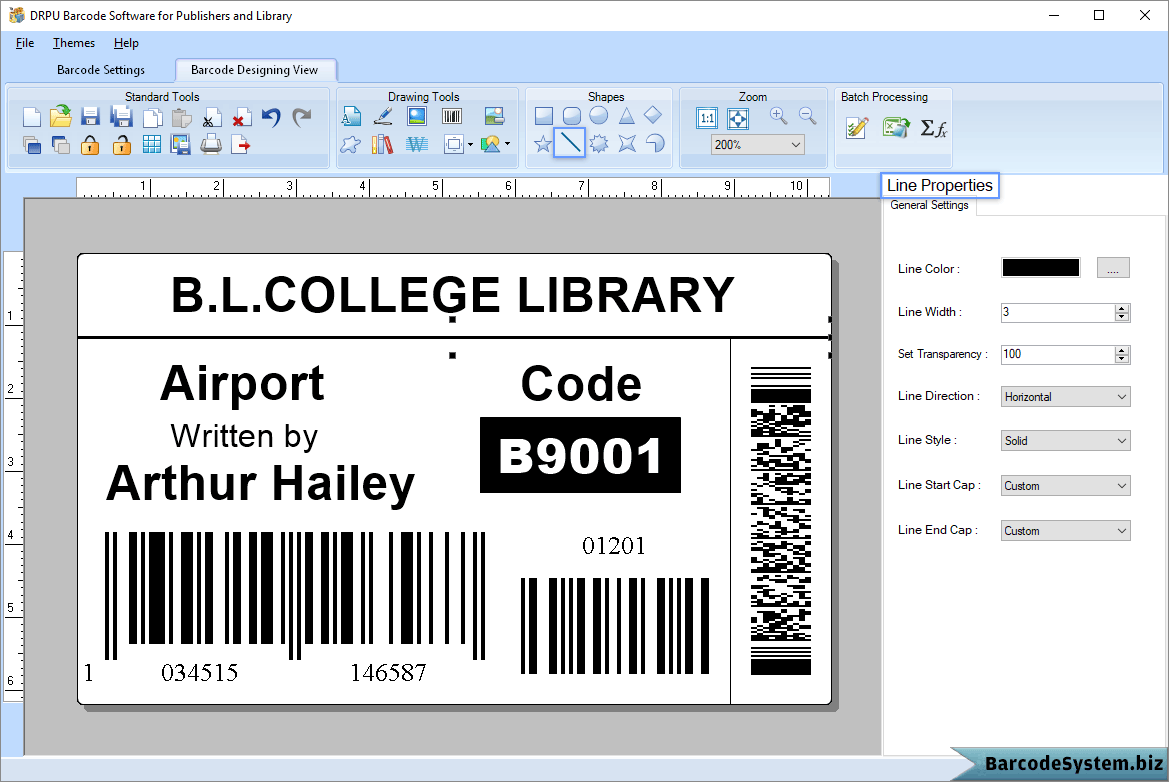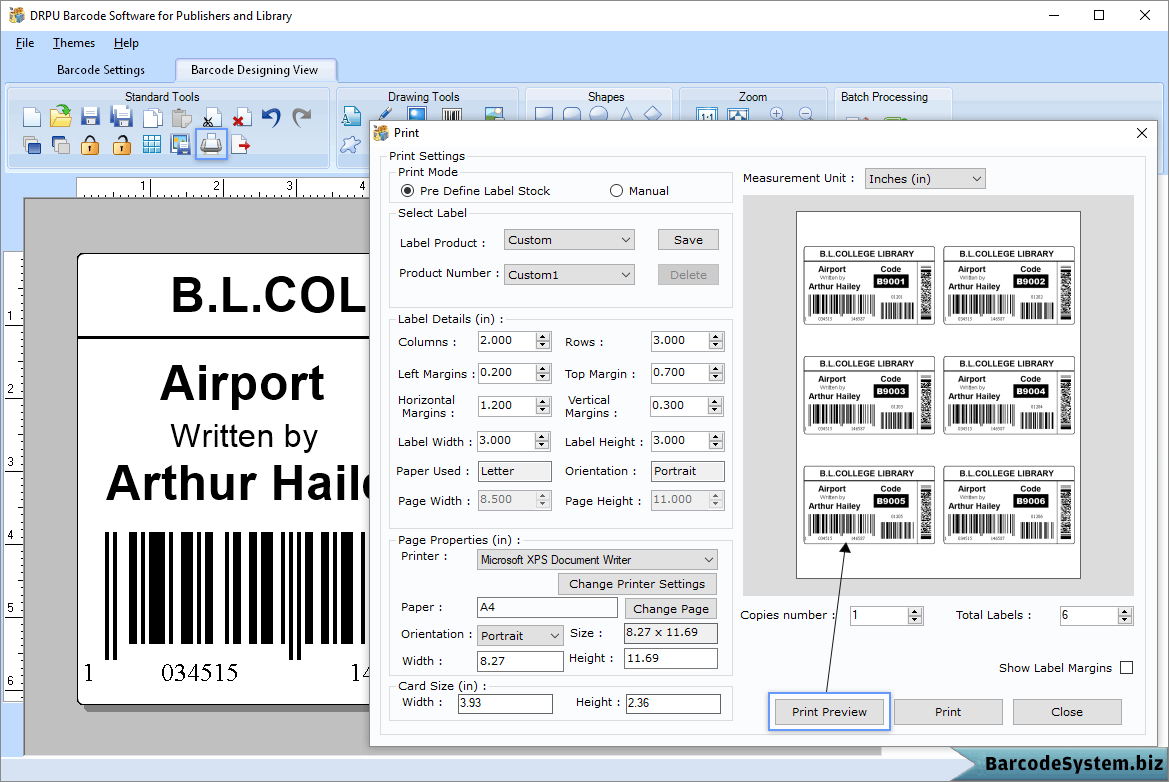 Software Features
Barcode creator software is featured with a specialized platform to craft publisher or book barcodes.
Barcode generator utility enables to craft barcodes using major Linear and 2D fonts.
Barcode maker software uses advance series generating options to create bulk numbers of library specific barcodes useful for book publisher homes or companies.
Customized barcodes can be created by changing the barcode header, footer and barcode value.
Provides options to save the created barcode label in any of the popular file patterns such as JPG, JPEG, BMP etc.
Created barcodes can easily be copied and used in integration with MS-Paint, MS-Excel, MS-Word etc.
Software is facilitated with extensive printing options-

Multiple barcode labels can be printed at the same time.
Bulk numbers of the same barcode label can be created thus eliminating much of paper work.
Dynamic print preview functionality prevents from further printing errors.

Easily adjustable font and image features provide a helping hand to create barcodes.
Barcode designing objects such as pencil, text, line, picture etc helps to craft wonderful barcodes used in publishing, circulation or maintenance of books.
Supported Barcode Fonts:
Linear font symbologies:
Codabar, Code 11, EAN 13, EAN 8, Industrial 2 of 5, ISBN 13, Telepen, UPCA, UPCE
2D barcode font symbologies:
Databar, Databar Limited, PDF417