Home
/ Packaging, Supply & Distribution Industry Barcodes
Packaging, Supply & Distribution Industry Barcodes

If you are running packaging supply and distribution industry and want barcode software to design barcode labels to maintain stock details, Packaging Supply and Distribution Industry barcode label maker software is suitable solution for you. Barcode software creates barcode labels using linear and 2D barcode font symbologies. Barcode label printing software creates barcode tags, barcode labels, coupons and stickers in different sizes, fonts and shapes to scan product details.
Packaging, Supply & Distribution Industry Barcodes Screenshots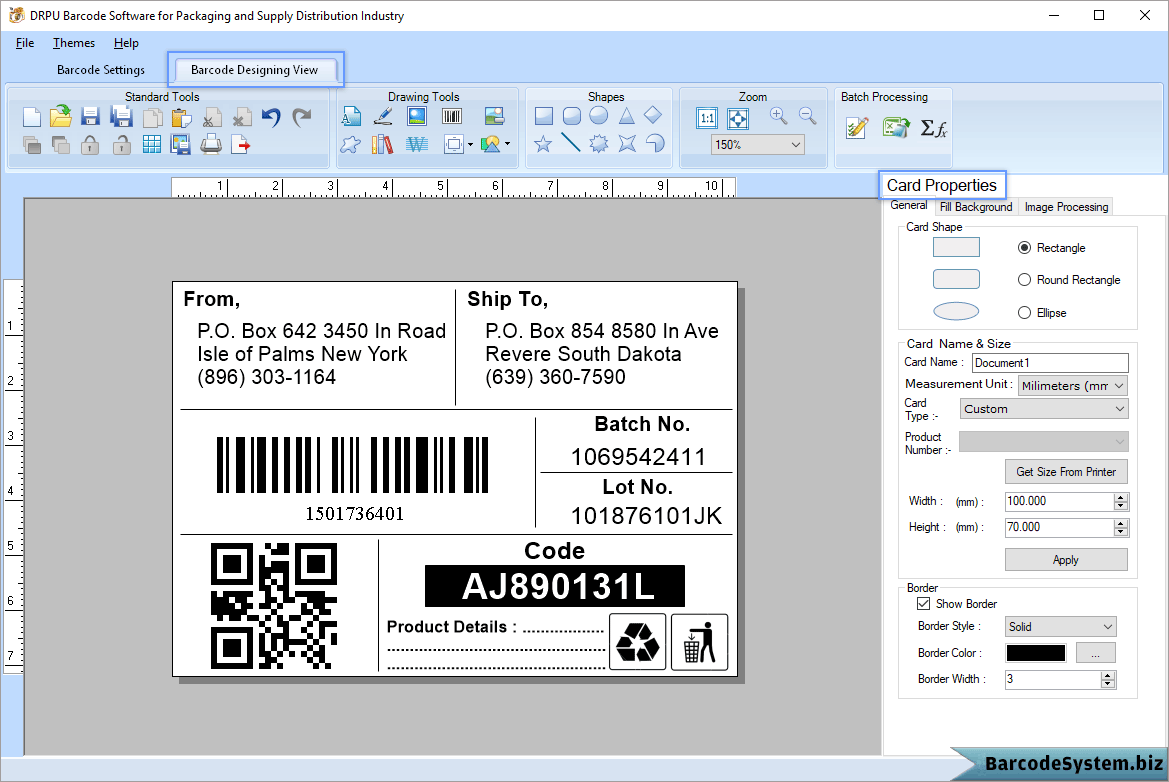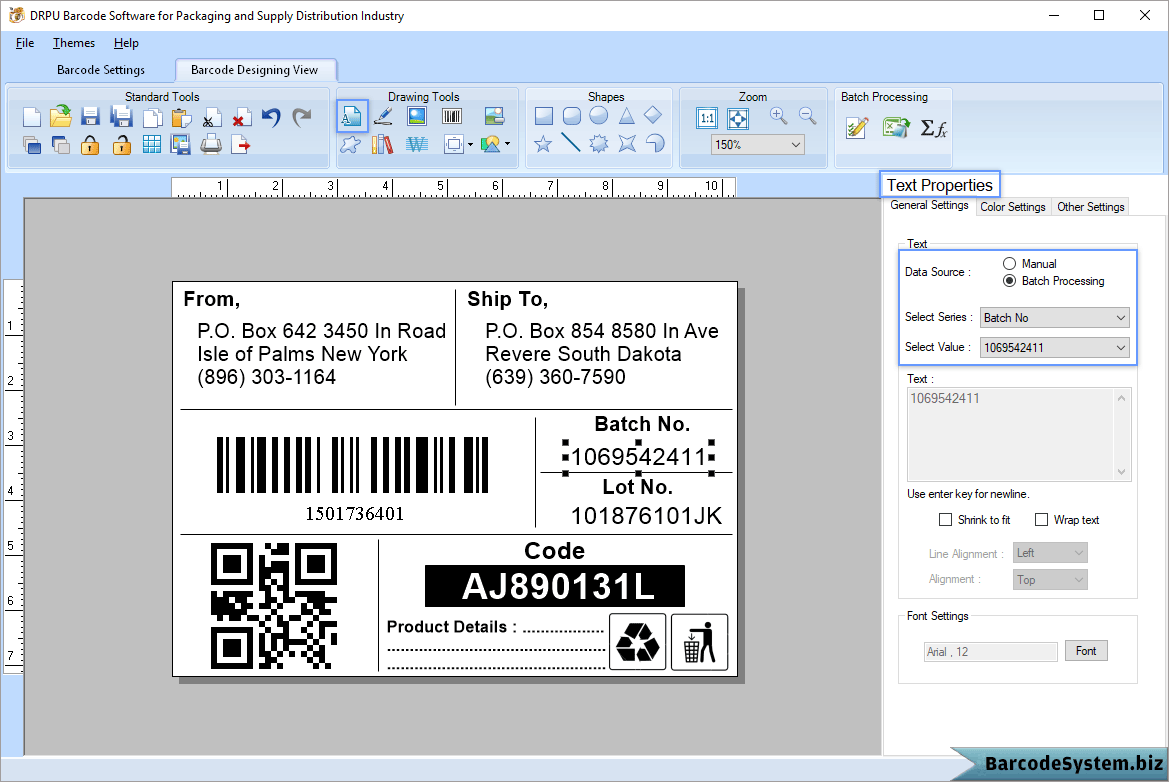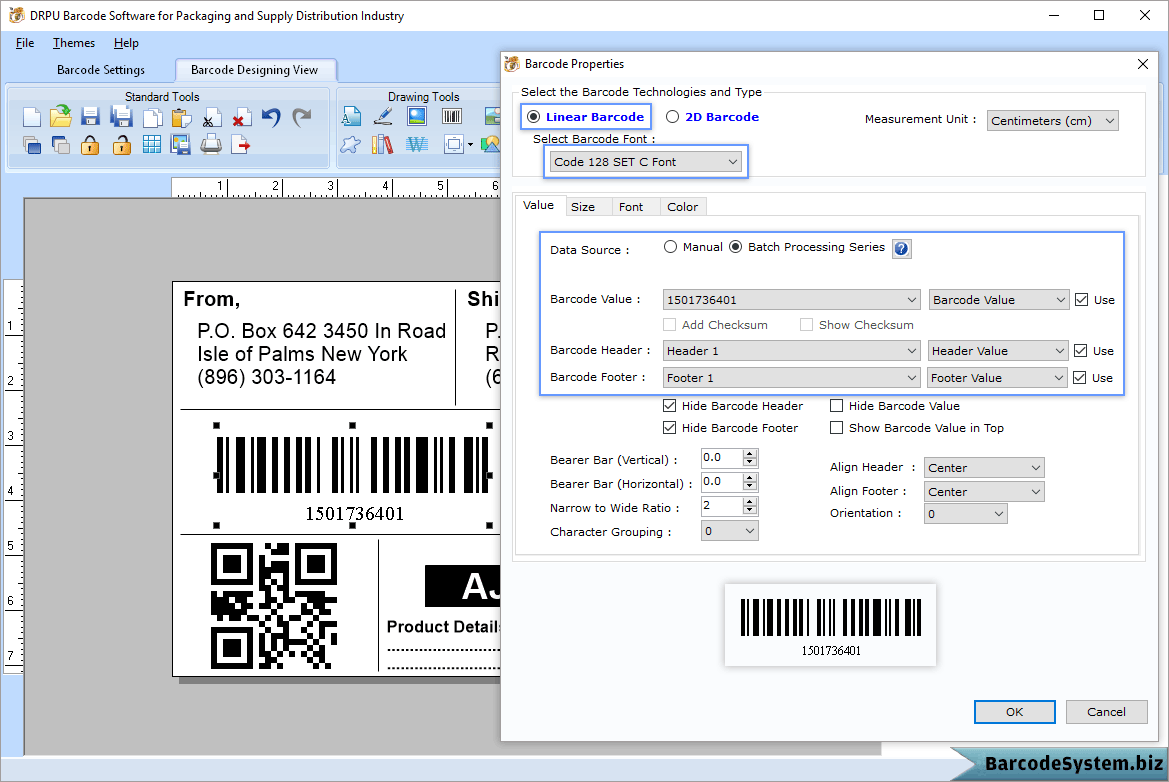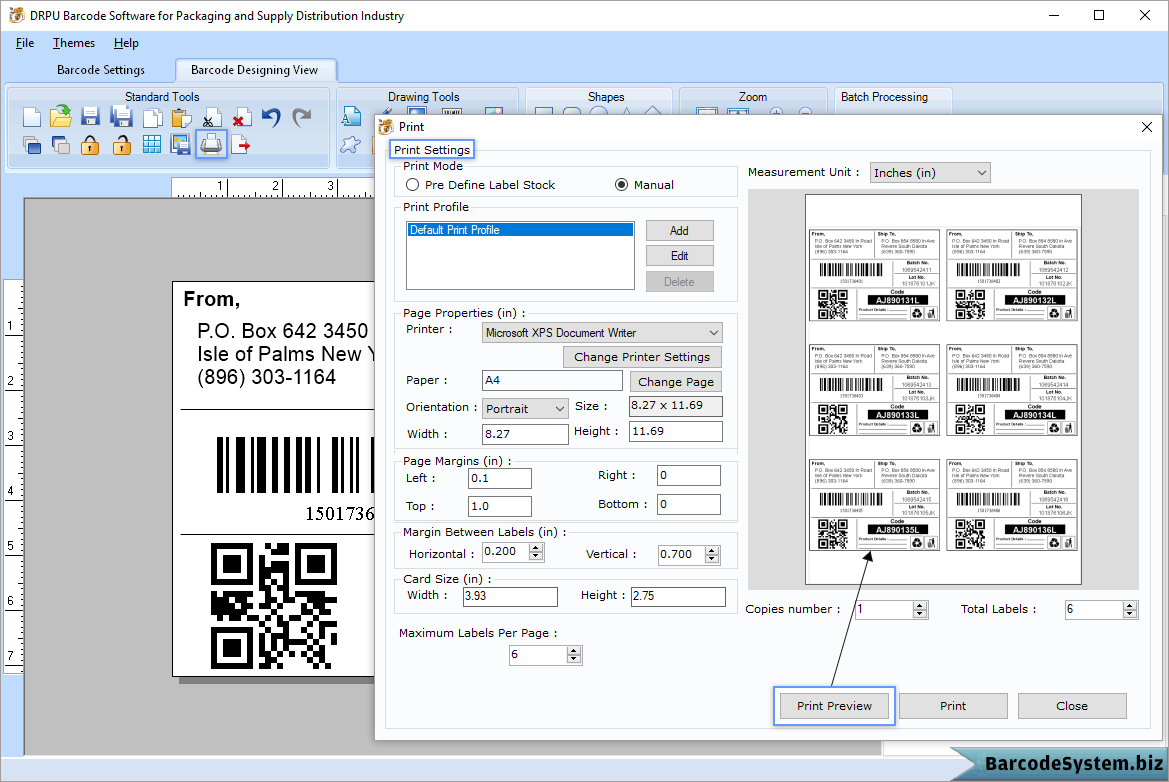 Advanced barcode designing view
Barcode generator software is incorporated with the barcode designing view that provides data set feature to design bulk barcode labels with different barcode value and text by the help of distinguish barcode label designing objects like pencil, line, text, rectangle and ellipse.
Software Features
Barcode software enables user to produce self-created barcode labels in convenient way.
Barcode maker software easily saves created barcode labels in different files formats such as JPEG, TIFF, PNG, Bitmap and EXIF.
Barcode creator software provides facility to use designed barcode stickers and labels in different Windows applications like Windows MS-Word, MS-Excel and MS-Paint etc.
Barcoding software is designed with inbuilt advanced color settings to generate colorful barcodes.
Barcode creator utility allows user to set barcode value, barcode header and barcode footer for creating barcode images.
Flexible printing settings empowers user to print barcode labels in multiple numbers as per user needs.
Supported Barcode Fonts:
Linear Barcode Font Standards:
Codabar, Code 128, Code 128 SET A, Code 128 SET B, Code 128 SET C, Code 39, Code 93, Code 39 Full ASCII, EAN 13, EAN 8, Industrial 2 of 5, Interleaved 2 of 5, ITF-14, LOGMARS, UCC/EAN-128, UPCA, UPCE, USS-93
2D Barcode Font Standards:
Aztec, Databar, Databar Expanded, DataMatrix, MaxiCode, PDF417, QR Code