Home
/ Inventory Control and Retail Business Barcodes
Inventory Control and Retail Business Barcodes

Barcode Software developed with use of the advanced Barcode software technology is the program to generate retail barcode labels, retail tags and inventory labels for streamline retail business operation and services. Barcode software is do-it-yourself application that provides specialized barcode solution to create stunning printable and scannable inventory barcode labels and retail barcode labels in major linear and 2D barcode font standards.
Advanced barcode label maker software is formulated with technique that allows user to design retail barcode labels, stickers and inventory labels using pencil, line, text, ellipse, picture and rectangle.
Using retail barcode label printing software you can create retail labels, inventory tags and labels in different shapes and sizes. Barcode designing view helps user to create personalized retail barcode labels, inventory tags and inventory labels. Barcode software is formulated with inbuilt specialized data set series features to design retail labels, inventory tags and retail coupons in bulk or batch with different barcode value and text.
Inventory Control and Retail Business Barcodes Screenshots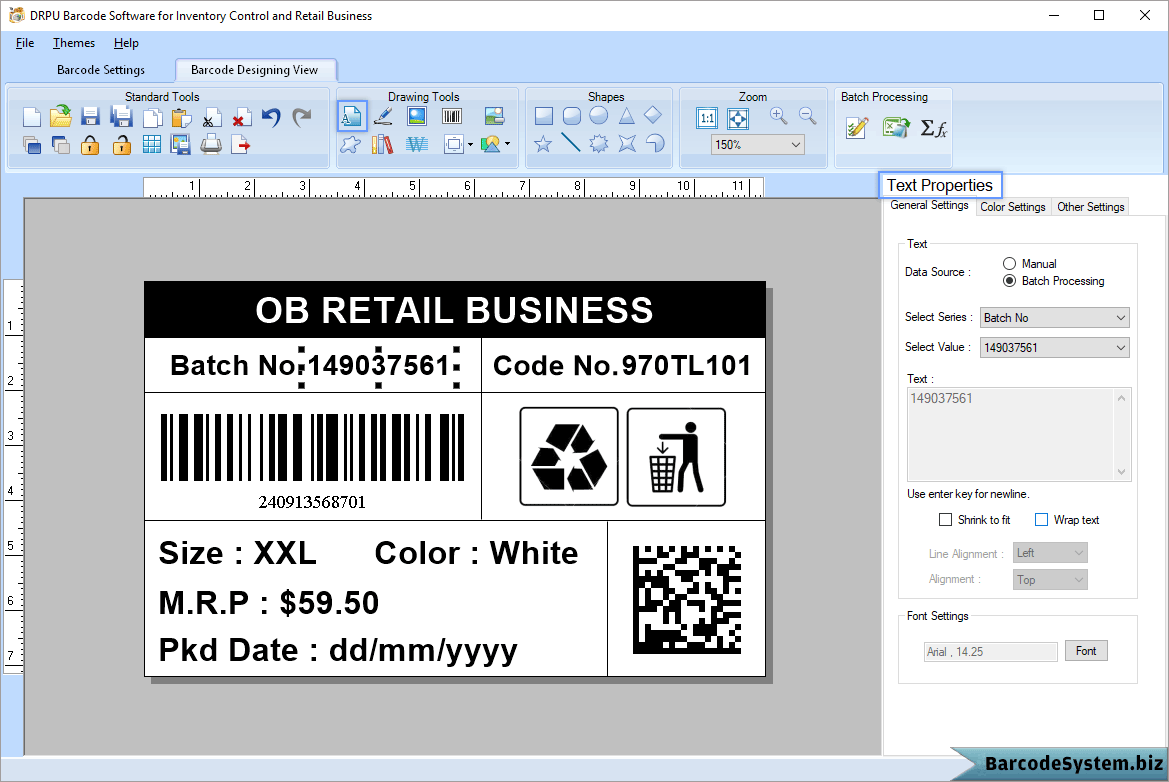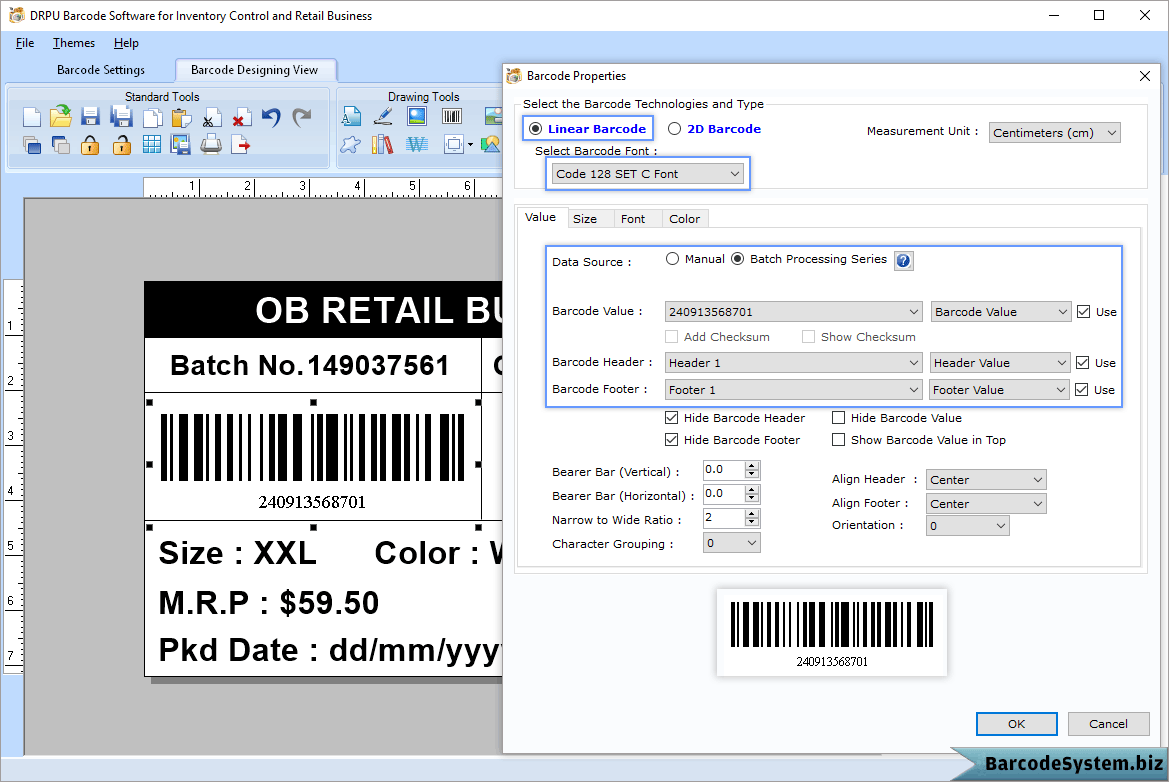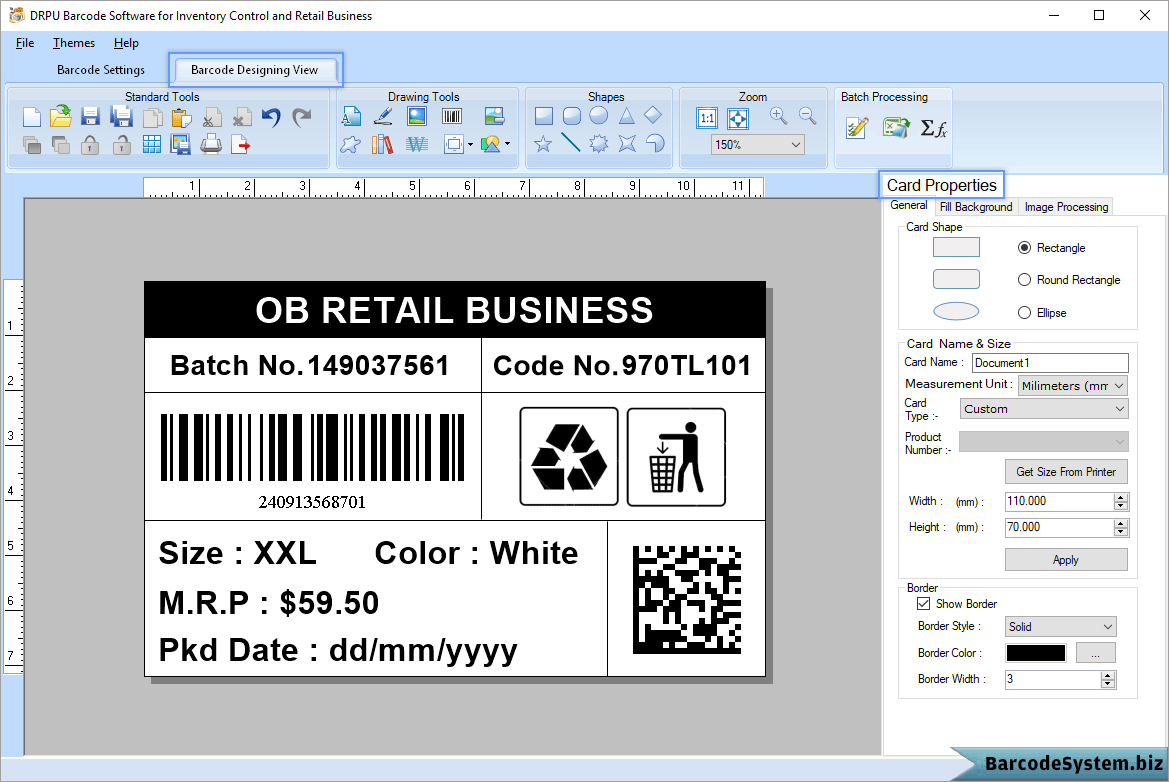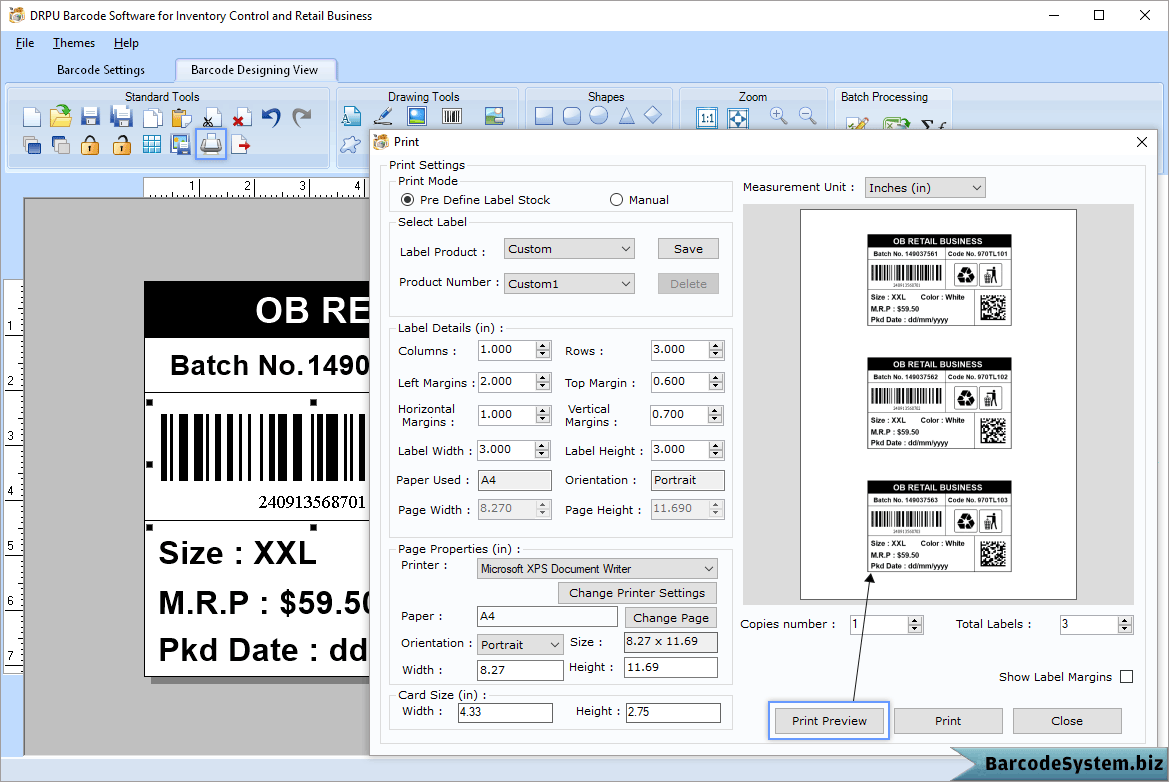 Software Features
Barcode generator software provides solution for creating retail and inventory barcodes.
Barcode maker software has inbuilt random, sequential and constant value series producing methodologies to design multiple retail and inventory labels and tags.
Barcode creator utility offers specialized printing settings to print designed retail barcode labels and inventory barcode labels.
Barcode image creator software helps user to set bar height and density by the help of margin details like value, header and footer.
Flexible printing settings of barcode generator allows user to print created barcode labels, coupons, tags and stickers.
Designed barcode images can be saved at any user desired location on computer in different graphics formats such as JPEG, GIF, Bitmap, EXIF and PNG.
Barcode label creator software easily adds crafted barcode images in different Windows applications such as MS-Word, MS-Excel and MS-paint as per required.
Supported Barcode Fonts:
Linear Barcode Font Standards:
Codabar, Code 128, Code 128 SET A, Code 128 SET B, Code 128 SET C, Code 39, Code 39 Full ASCII, EAN 13, EAN 8, Industrial 2 of 5, Interleaved 2 of 5, LOGMARS, MSI Plessey, Telepen, UCC/EAN-128, UPCA, UPCE
2D Barcode Font Standards:
Aztec, Databar, Databar Code 128, Databar Code 128 Set A, Databar Code 128 Set B, Databar Code 128 Set C, Databar Expanded, Databar Limited, Databar Stacked, Databar Stacked Omni, Databar Truncated, Databar EAN 13, Databar EAN 8, Databar UPCA, Databar UPCE, DataMatrix, MaxiCode, PDF417, QR Code