Home
/ Industrial, Manufacturing and Warehousing Industry Barcodes
Industrial, Manufacturing and Warehousing Industry Barcodes

Are you searching technique that helps to generate warehouse barcode labels, industrial barcode labels, tags and stickers for satisfying various manufacturing and warehousing industry requirements? Barcode software provides technology to design and print barcode coupons and labels to extract product details in real time. Barcode label maker software is featured with barcode label designing view to create customized barcode labels and barcode stickers of different shapes for warehouse and manufacturing industry.
Industrial, Manufacturing and Warehousing Industry Barcodes Screenshots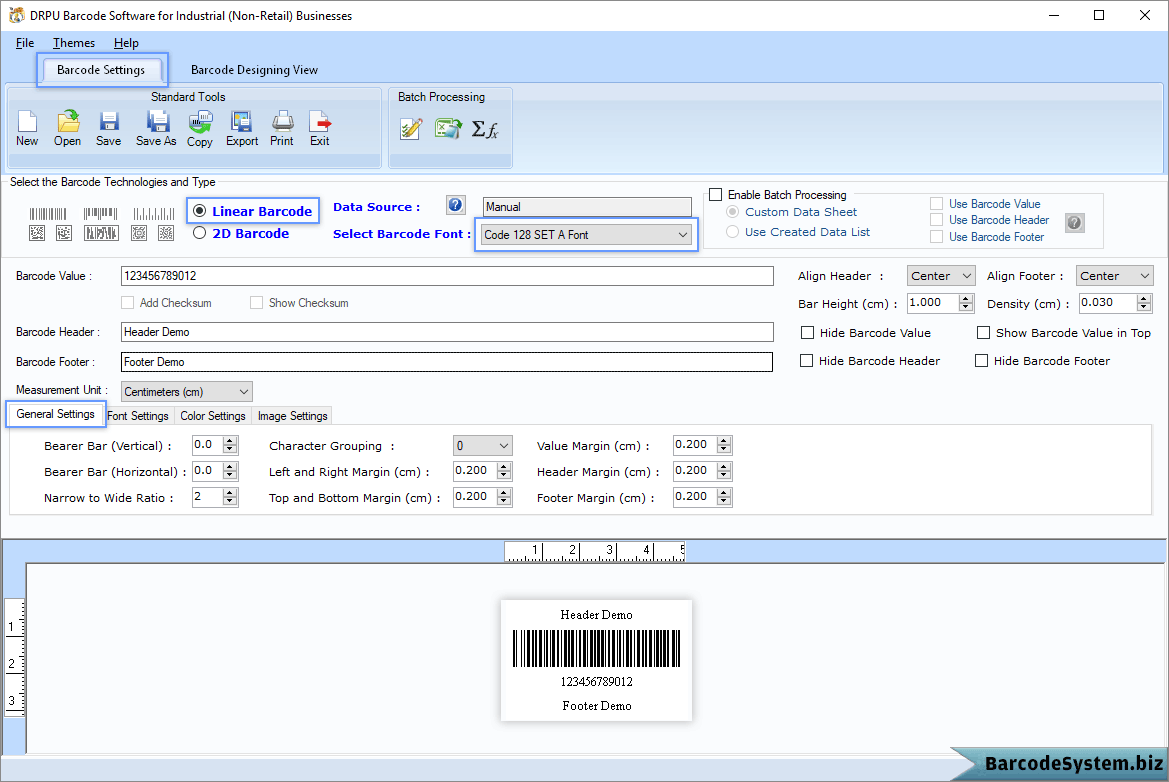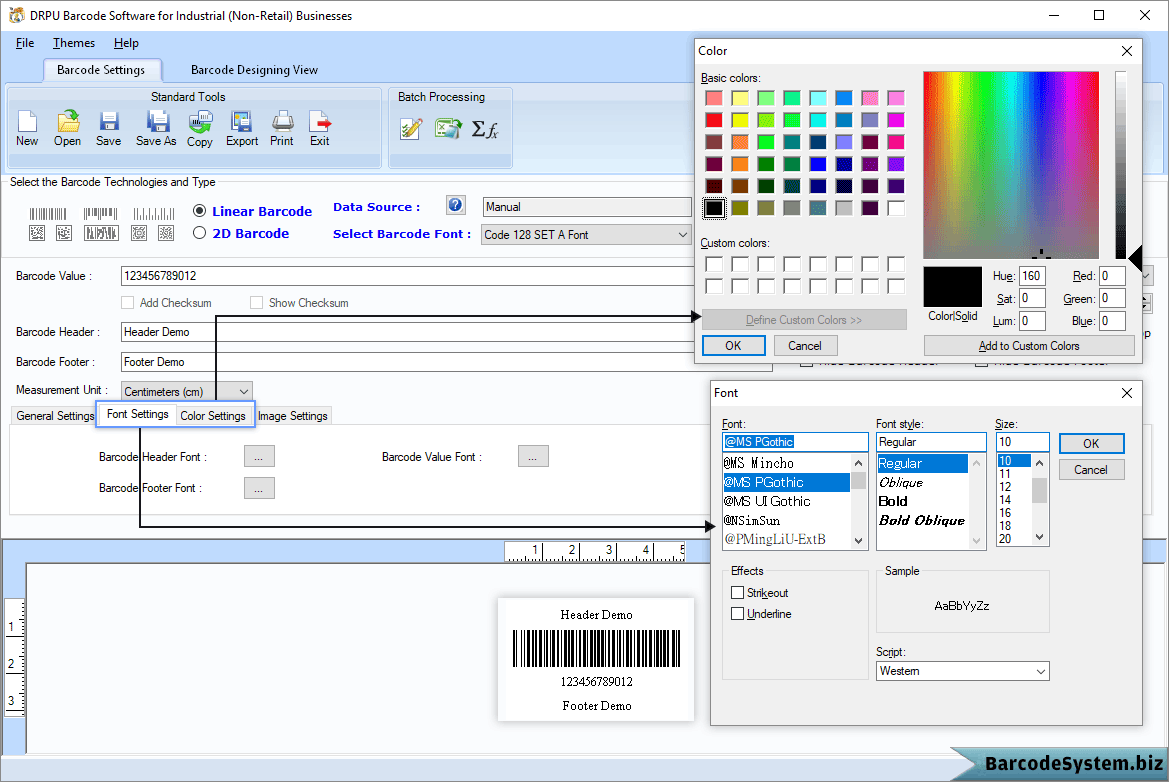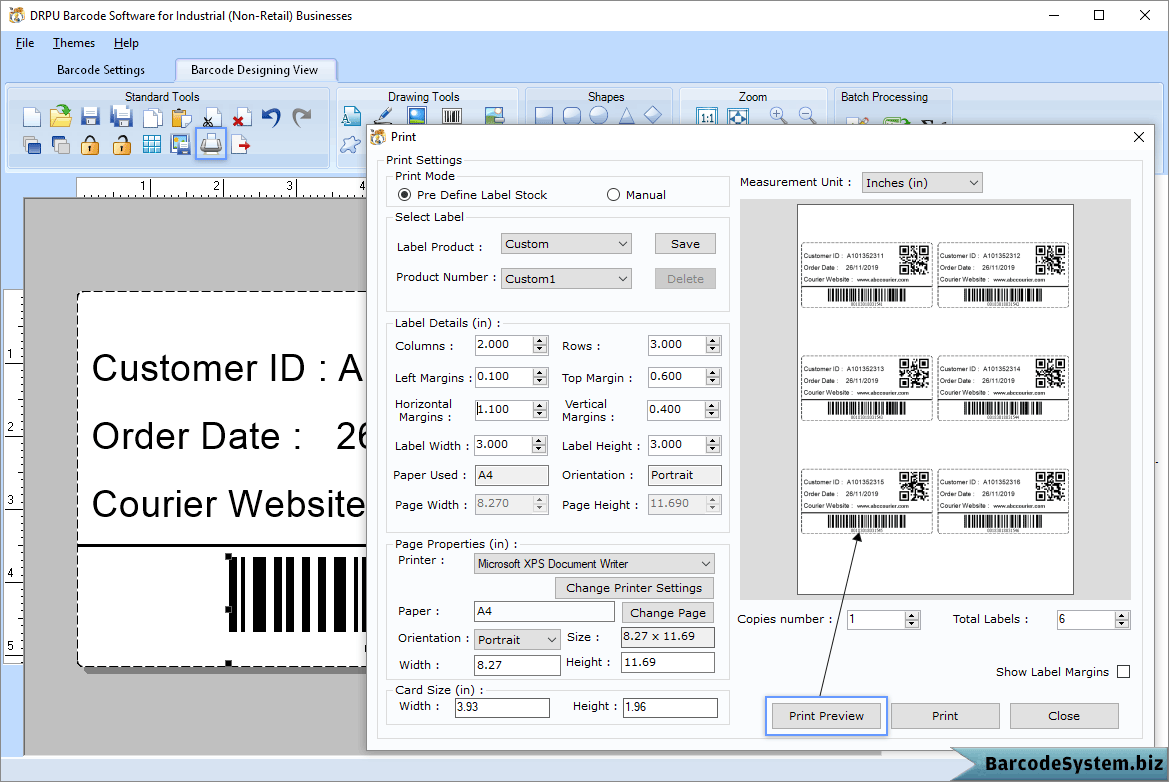 Data set series feature
Inbuilt dataset series feature empowers user to design bulk warehouse labels and manufacturing labels with different barcode value and text.
Advanced colors settings
Barcode software creates barcode labels in linear and 2D barcode font symbologies using inbuilt color settings.
Software Features
Barcode maker software creates business friendly warehousing barcode labels and industrial barcode labels in less time and efforts.
Barcode label printing software saves designed barcode stickers and barcode labels in different graphics formats such as JPEG, GIF, EXIF and PNG.
Barcode software allows user to add created barcodes in different Windows applications like MS-Word, MS-Excel and MS-Paint.
Barcode generator software allows user to set bar height and density using margin details such as barcode value, barcode header and barcode footer.
Simple to operate barcode creator software can design multiple barcode labels with random, sequential and constant value series generating options.
Barcode labeling software is structured with flexible printing settings to print designed barcode images.
Supported Barcode Fonts:
Linear Barcode Font Standards:
Codabar, Code 11, Code 128, Code 128 SET A, Code 128 SET B, Code 128 SET C, Code 39, Code 93, Code 39 Full ASCII, Industrial 2 of 5, Interleaved 2 of 5, ITF-14, LOGMARS, MSI Plessey, Standard 2 of 5, Telepen, UCC/EAN-128, USS-93
2D Barcode Font Standards:
Aztec, Databar, Databar Code 128, Databar Code 128 Set A, Databar Code 128 Set B, Databar Code 128 Set C, Databar Limited, Databar MicroPDF417, Databar PDF417, DataMatrix, MaxiCode, PDF417, QR Code