Home
/ Healthcare Industry Barcodes
Healthcare Industry Barcodes

Barcode software is a utility for healthcare providers, who needs best medication labels, medical product labels and medical tags to label and maintain details of hospital's equipments and medical supplies. Barcode label maker software provides technique to design healthcare barcode labels in major linear and 2D barcode font styles. Label printing software is designed and developed with the flexible printing settings to print created healthcare barcodes. Barcode program offers barcode image designing tools including pencil, text, line, ellipse, rectangle and picture to produce healthcare barcode labels in less time and efforts.
Healthcare Industry Barcodes Screenshots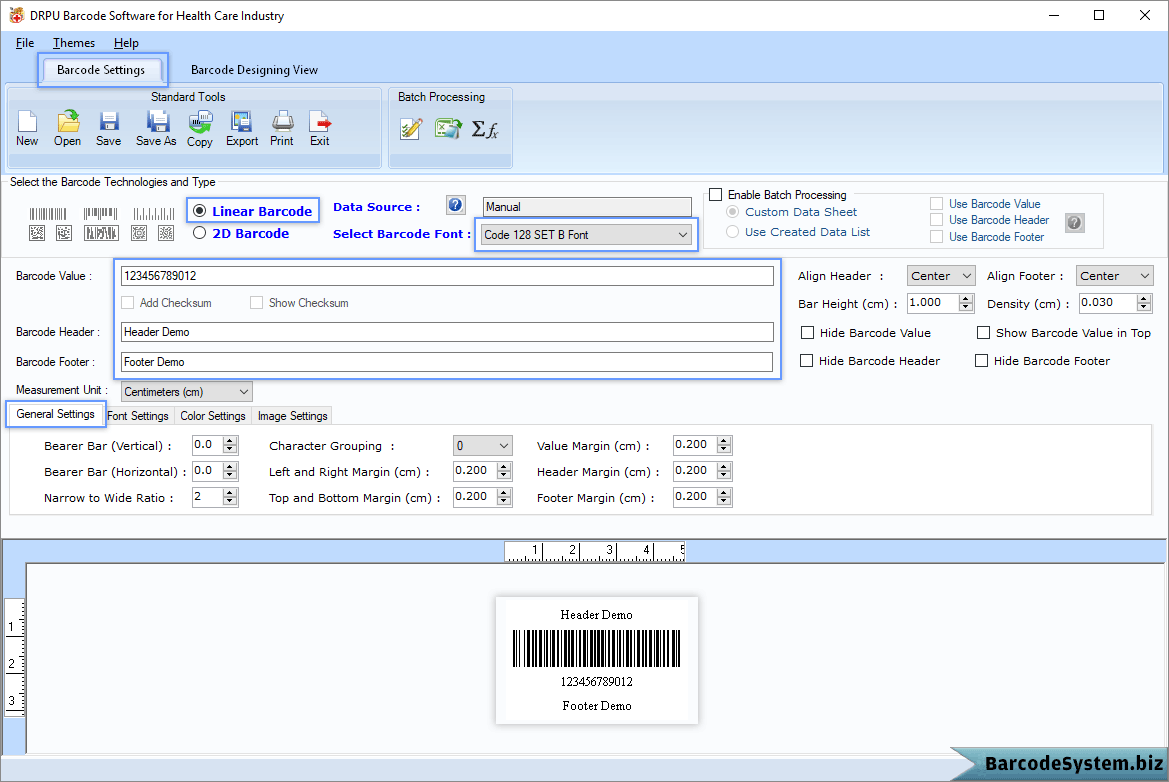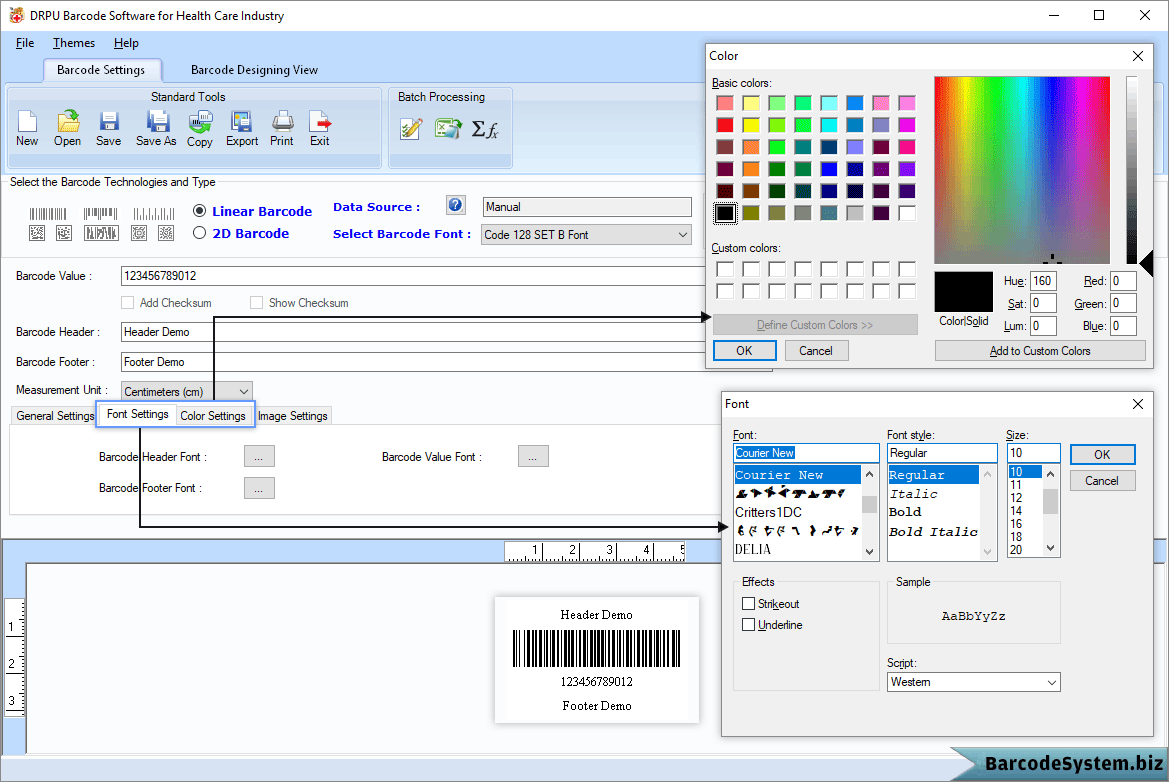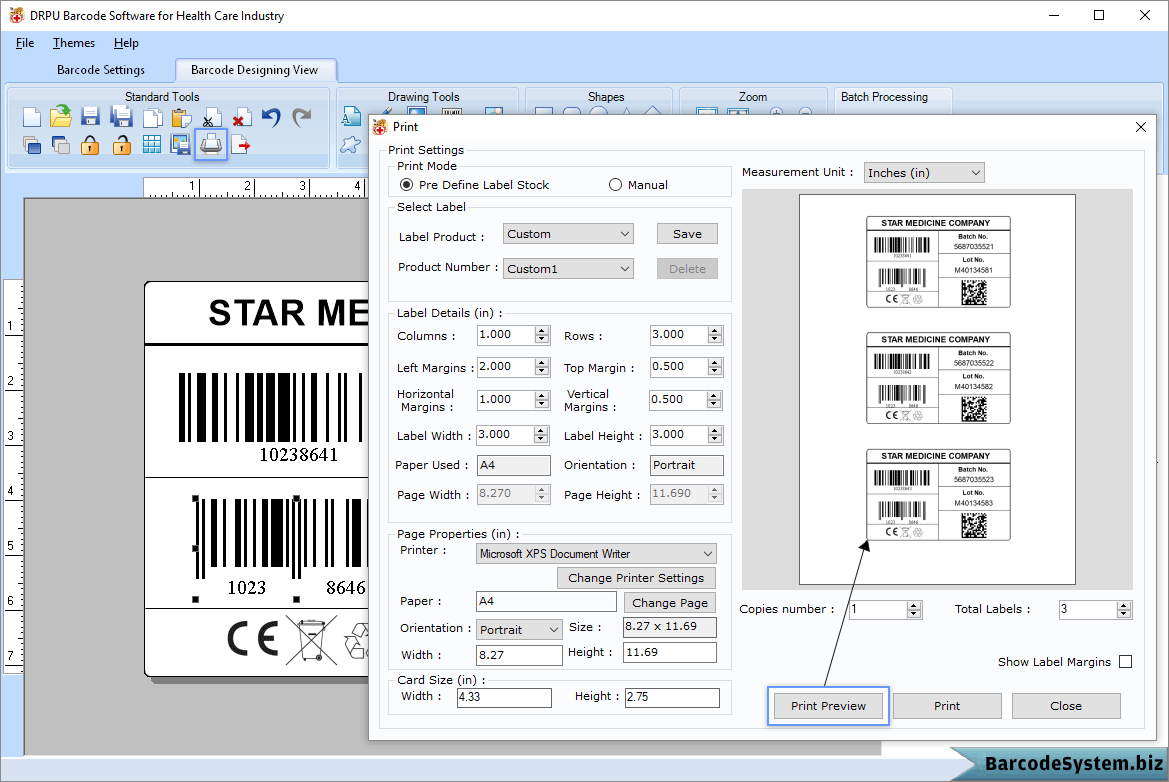 Healthcare Industry Barcode Label Maker software different barcode list creating methods
Barcode software provides inventive platform having Sequential, Random and Constant value medical barcode series producing techniques to design printable and scannable pharmaceutical labels in bulk as per the healthcare industry requirements.
Data set series technology
Data set series generating feature of the barcode generator software enables user to design and print bulk of medical labels, healthcare stickers and pharmacy labels with distinguish barcode value and text beneficial in medicals, private clinics, hospitals, nursing homes etc.
Software Features
Barcode maker program generates healthcare tags, healthcare coupons and labels.
Barcode software supports linear and 2D barcode font standards including Codabar, Code 128 and DataMatrix font etc.
Barcode creator tool saves designed healthcare barcode labels in different graphics formats at any location of the computer.
Designed healthcare labels can be inserted in different Windows applications such as MS-Word, Ms-Excel and MS-Paint.
Multi color healthcare labels can be designed with flexible color settings.
Barcode printing software provides facility to specify barcode value, barcode header and barcode footer as required.
Barcod software has ability to save created medical barcodes in different graphics formats such as JPEG, GIF, Bitmap, EXIF and TIFF.
Supported Barcode Fonts:
Linear Barcode Font Standards:
Codabar, Code 128, Code 128 SET A, Code 128 SET B, Code 128 SET C, Code 39, Code 39 Full ASCII, EAN 13, EAN 8, Interleaved 2 of 5, LOGMARS, UCC/EAN-128, UPCA, UPCE
2D Barcode Font Standards:
Aztec Font, DataMatrix Font, PDF417 Font