Home
/ Barcodes - Professional Edition
Barcodes - Professional Edition

Barcode Label Maker Software Professional edition is useful to create barcode labels using barcode and various image designing tools in simplified manner. Now get barcode labels designed as what professional does with use of Line, Ellipse, Pencil, Rectangle, Text, Barcode, Picture and Arc objects on your PC without need to depend on barcode experts.
Barcodes - Professional Edition Screenshots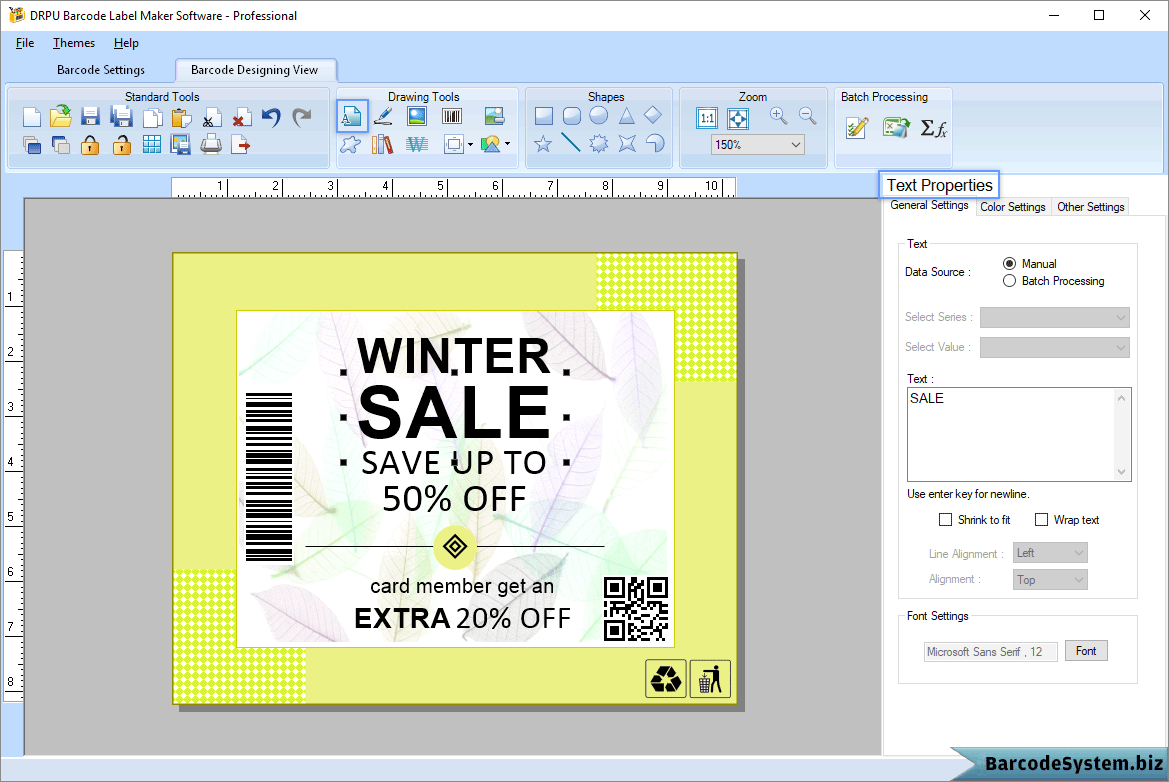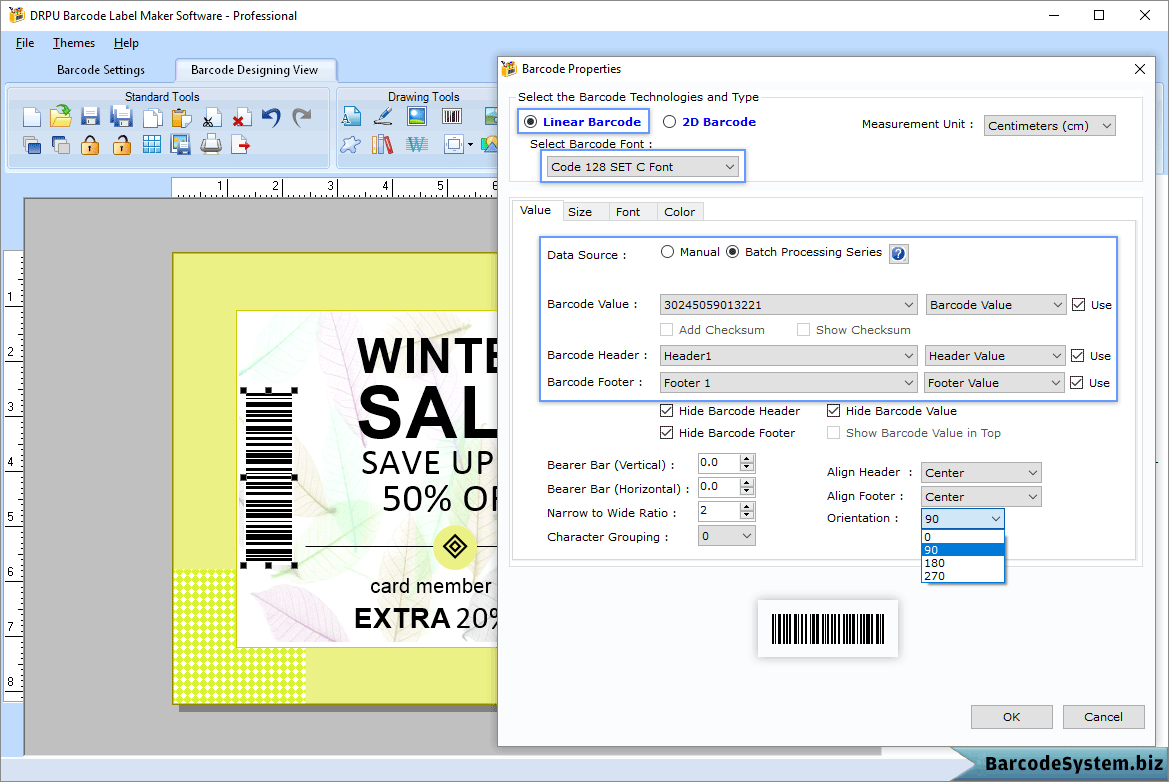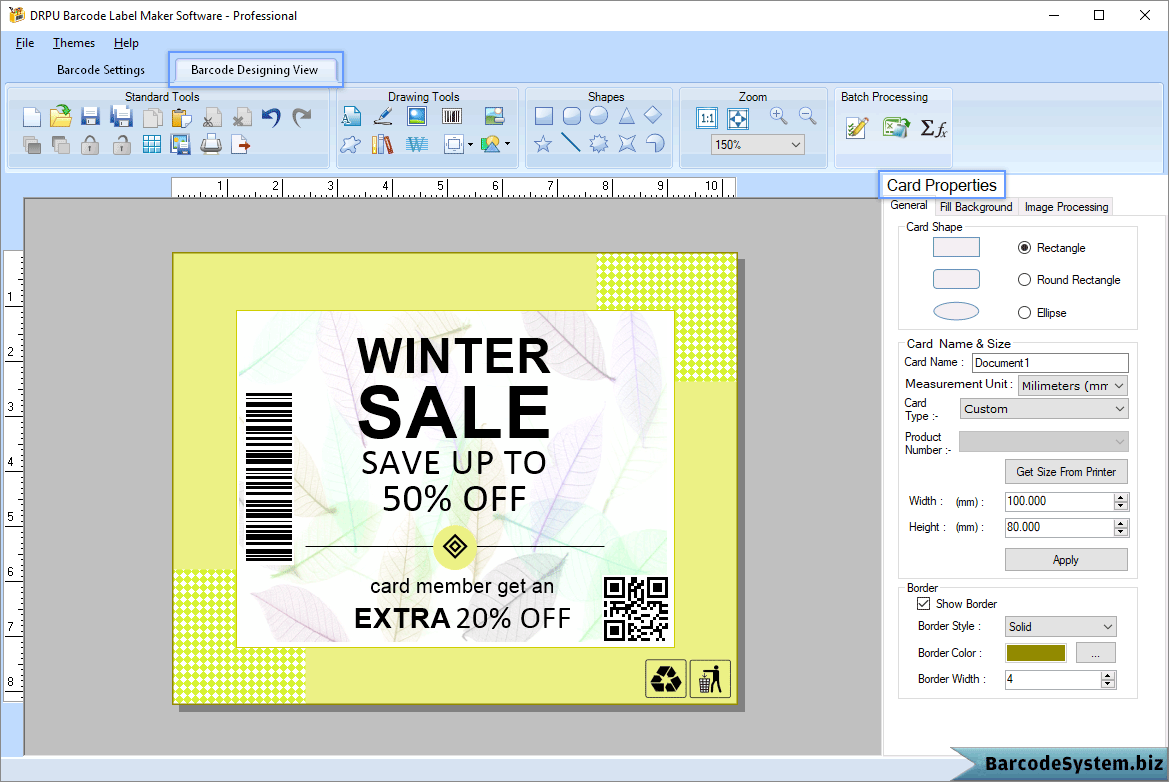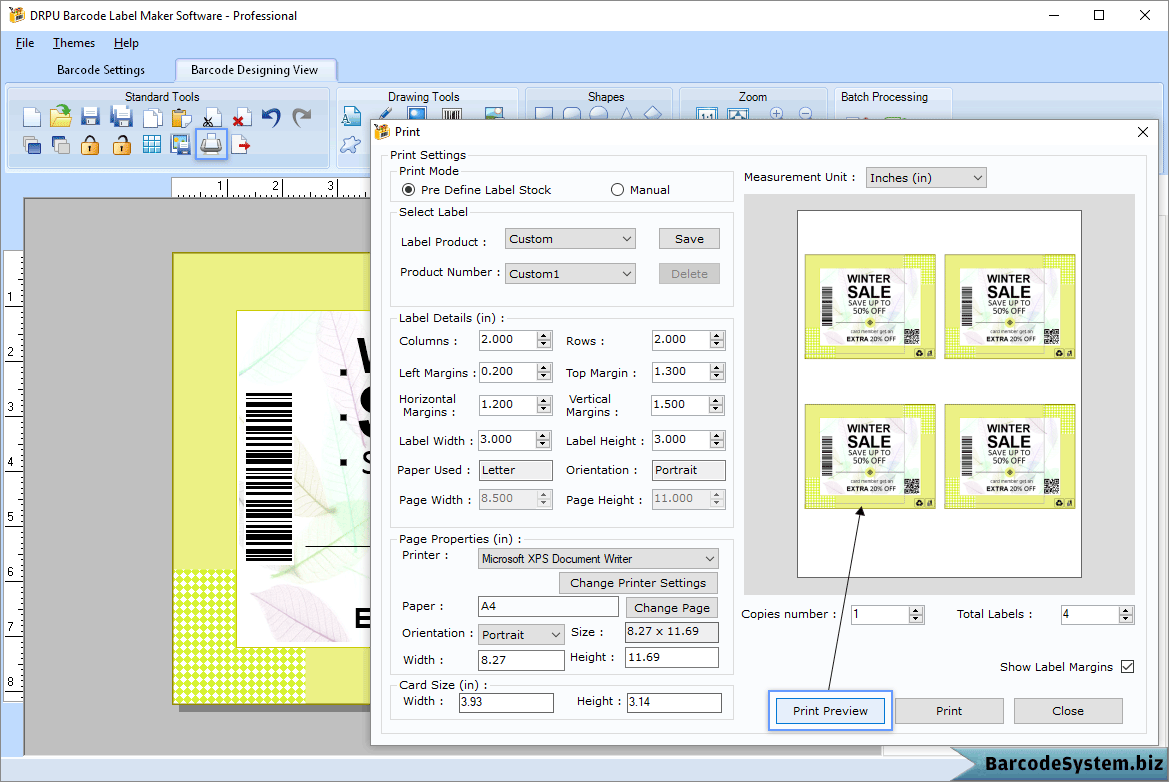 Software Features
Design and develop custom labels with barcode support.
Barcode generator software supports major Linear and 2D barcode fonts.
Advanced Barcode Designing View of barcode creator software helps to create customized images using various image designing tools including Texts, Lines, and Pictures with barcode support.
Barcode label printing software saves created barcode image on PC in different file formats on PC.
Barcode software generates barcode List using Sequential Series, Constant Value Series and Random Series list generation option.
Barcode maker program generates barcode label with option to specify Barcode Value, Barcode Header and Barcode Footer details.
Barcode software provides option to create and print barcodes with advance Color Settings.
Supported Barcode Fonts:
Linear Barcode Font Standards:
Codabar, Code 11, Code 128, Code 128 SET A, Code 128 SET B, Code 128 SET C, Code 39, Code 93, Code 39 Full ASCII, EAN13, EAN8, Industrial 2 of 5, Interleaved 2 of 5, ISBN 13, ITF-14, LOGMARS, MSI Plessey, Planet, Postnet, Standard 2 of 5, Telepen, UCC/EAN-128, UPCA, UPCE, USPS Sack Label, USPS Tray Label, USS-93
2D Barcode Font Standards:
Aztec, Databar, Databar Code 128, Databar Code 128 Set A, Databar Code 128 Set B, Databar Code 128 Set C, Databar Expanded, Databar Limited, Databar Stacked, Databar Stacked Omni, Databar Truncated, Databar EAN 13, Databar EAN 8, Databar MicroPDF417, Databar PDF417, Databar UPCA, Databar UPCE, DataMatrix, MaxiCode, PDF417, QR Code, MICR Font